Femorapatelar syndrome or anterior knee pain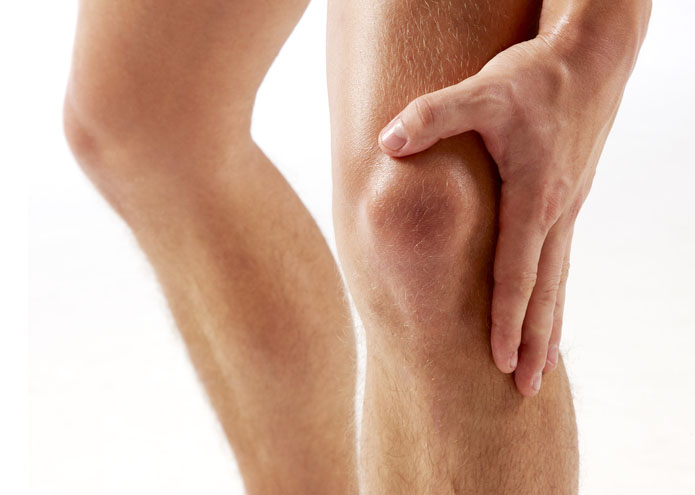 Femorapatelar syndrome or anterior knee pain.
Cause and consequence
Knee pain is a common cause of consultation with the specialist. The knee is a load joint that is composed of the femur, tibia and patella. The femur and tibia articulate with each other giving rise to the femorotibial joint and the femur and patella or patella give rise to the femoropatelar joint (Fig 1)
An entity of its own is anterior knee pain or femoropatelar syndrome. Femoropatelar pain is that which is triggered in the anterior region of the knee when there is maximum pressure from the patella on the femur. This maximum pressure occurs when there is a contraction of the quadriceps in knee flexion. This would explain the typical clinic of this syndrome, with pain especially when going down stairs or slopes, sitting with maintained knee flexion (driving, for example), or squatting.
This pain can have either primary or secondary origin.
The primary cause is problems in that region of the joint that conditions a pain caused by the pathology itself. Usually the causes of primary origin are by pathology in the cartilage of the patella or femur. It could be a condral ulcer, condral edema, osteoarthritis of the femoropatelar joint, etc…
The secondary causes are due to a previous pain without a pathology of its own in this joint. The reason for the excess pressure at the level of a region of the label may be due to an alteration of the anatomy, either by a lateralization of the patella, a patellar inclination, or by a deaxation of the limb, usually genu valgus or legs in the shape of "X".
Femoropatelar pain can also be the result of muscle hypotrophy as a result of another limb injury that has caused a decrease in physical activity and therefore a decrease in muscle strength. This may also be conditioned by basic anatomical alterations.
Diagnosis
The physical examination and the examination will reveal if it is an anterior knee pain, a decrease in strength and muscle volume, or possible anatomical variants that predispose to this type of injury.
The x-ray in its different projections will help us to assess osteoarthritis or the different anatomical variants.
Lower extremity axis tomography can be useful in the case of anatomical alterations to plan surgery if necessary.
Magnetic resonance imaging is a complementary test that can help us deepen the diagnosis of cartilage injuries.
Treatment
The first treatment, whatever the reason, is to enhance the quadriceps muscles to reduce the pressure forces on the label, since the greatest atrophy is caused in the vast medial. It also enhances hamstrings which increases tibial internal rotation and helps to refocus the patella.
In case of primary cartilage lesions, the lesion can be acted on directly by arthroscopic treatment in case of focal lesions or by prosthesis in selected cases of extensive osteoarthritis of the entire femorapatelar joint.
If it is a variant of the anatomy, it acts directly on this alteration. If it is a lateralization of the patellar tendon, it moves to center it in the joint. If the patella works high, the insertion of the patellar tendon is lowered, trying to reconstruct the anatomy.