Hip fracture is not a passing epidemic. It's here to stay.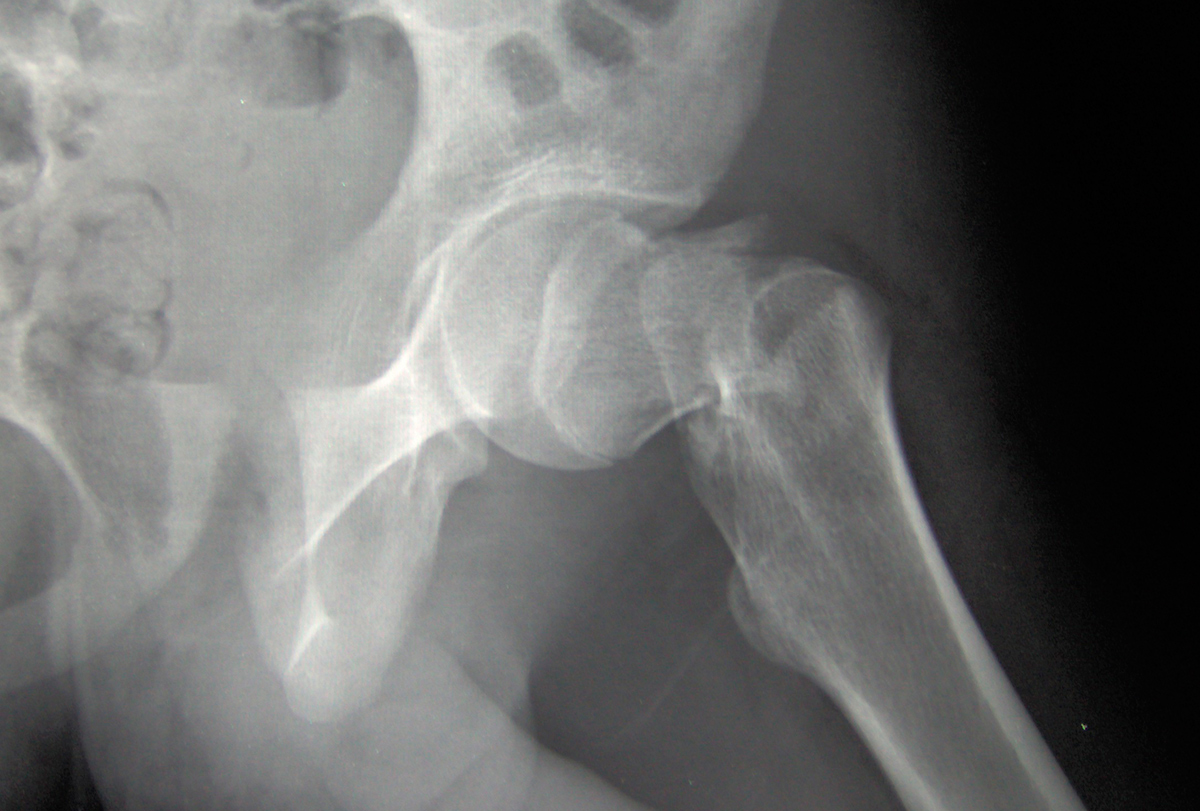 Hip fracture is not a passing epidemic.
It's here to stay.
In recent months, coinciding with the start of the winter season, there has been an increase in the number of patients admitted to our hospitals who are sick with influenza. And there has been talk in the media that there is an epidemic. In traumatology, this winter season also coincides with the appearance of another epidemic. That of hip fracture.
The term epidemic, is a description in community health, which occurs when a disease affects a greater number of individuals than expected in a population during a given time.
However, the increase in the number of patients suffering from a hip fracture in this season of the year should not surprise us, since epidemiological studies have allowed us to appreciate that there is a seasonal periodicity and that its incidence is higher in winter and lower in summer, as a general rule.
Regardless of the small seasonal, or even geographical, variations that have been observed, what really concerns us is that the number of hip fractures continues to increase year after year and, as had already been foreseen, it is becoming a serious public health problem.
Why is this pathology constantly increasing and why is it such a major public health problem?
Because hip fracture is predominant in the population over 65 years of age. In Spain, 18.4% of the population is over 65 years of age and this percentage is expected to increase. From 2016 to 2017 the number of inhabitants over 65 years of age has increased by 100,000 people, and at the same time there has been an increase in the percentage of octogenarians. These forecasts are alarming for the future. For example, in Catalonia, it is expected that by 2051 more than 30.5% of the population will be over 65 years of age.
Because the incidence of hip fracture is higher in patients over the age of 80,and even though we all benefit from the fact that our lives today are longer than they were decades ago, we have to deal with certain conditions directly related to age. Osteoporosis, the loss of motor capacity, agility and muscle strength, increase with aging and are absolute risk factors in the appearance of fragility fractures (such as hip fracture).
75% of hip fractures in Spain occur in patients over 80 years of age. I attach a graph in which it is observed that the average age of our patients is much higher than 80 years. (Graphic)
Because it is fatal in about 8% of patients in the first month after the fracture and can rise to 30% in the first year.
What do we know?
We know what we can not change:The age and gender of the patients, the type of fracture, the state of health prior to the fracture, the mobility prior, the day of admission (weekend or inter-weekly) and the anesthetic risk (ASA).
We know what we can change:Delay from admission to surgical intervention, pain control, pre- and post-operative medical optimization, identification and treatment of geriatric syndromes and other complications, identification of nutritional deficits, early rehabilitation and prevention of second fractures.
What measures have been taken?
New treatment guidelines and therapeutic protocols.
Integrated multidisciplinary treatment.
Decreased delay for surgery.
Early medical optimization (traumatology, geriatrics and anesthesiology)
Accelerated treatment circuits.
Early rehabilitation.
Will we succeed in controlling the epidemic?
So far the largest hip fracture database in the world (the UK), shows a steady decline in mortality in the first month. It has declined from 11.5% to 8% in 10 years.
But we do not know if,despite all efforts, we will continue to maintain this steady decline in the coming years. Some studies suggest that the epidemic will grow and our efforts will be fruitless,because it will increase the population over 65 years and the average age of patients, as well as age-related morbidity.
For all these reasons, it is important to be aware that we are facing a public health problem, which will collapse hospitals and convalescent centres and which will mean a consumption of socio-health resources of enormous magnitude. It is necessary to continue with the implementation of measures to improve the care process of patients with hip fracture and also prevent the appearance of these fractures.
Graphic: The number of patients admitted to our Hospital each year from 2013 to 2017 is shown, with an increase in the number of admissions; and the average annual age that has remained constant at 85 years.