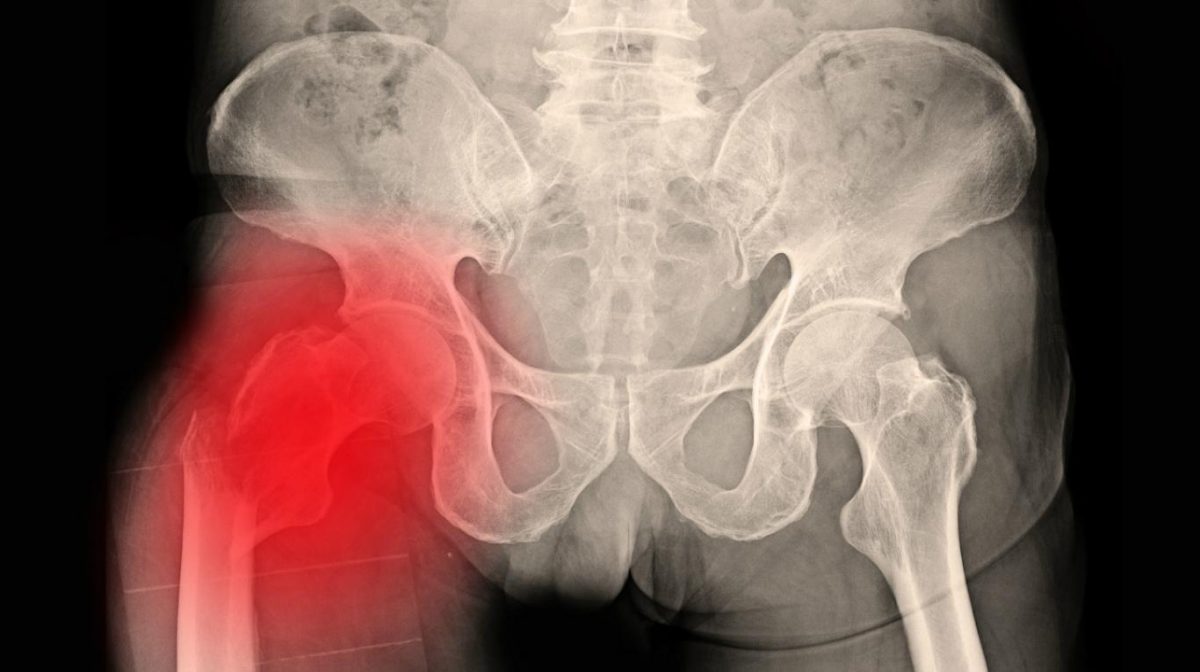 Hip fracture
The hip is the joint formed by the femur and the acetabulus of the pelvis. When talking about hip fractures, we generally refer to fractures of the proximal femur as they are more frequent than acetabular fractures.
In young patients, they are usually severe fractures after high-energy trauma. In patients over 65 years of age they are fractures related to osteoporosis and usually due to low-energy trauma or osteoporotic fractures.
Fractures of the proximal femur are divided into intracapsular fractures that include of the neck and head and extracapsular or pertrochanteric.
Intracapsular fractures in young patients should be tried whenever possible the synthesis of the same in order to save the femoral head even with the medium-long-term risk of necrosis of the head or post traumatic osteoarthritis. When treatment with osteosynthesis is not possible, total hip prosthesis is the best option. In patients over 65 years of age synthesis is attempted when the fracture is not displaced, if it is, the treatment of choice is prosthetic substitution either with a total prosthesis or with a hemiarthroplasty in which only the femoral part and the head are replaced but without an acetabular component.
Extracapsular fractures are more frequent and the treatment of choice is the synthesis of the fracture either with a screw-plate or with an endomedular nail. The decision between one or the other will depend on the stability of the fracture and the surgeon's judgment. Treatment by endomedular nail avoids addressing the focus of fracture and allows smaller incisions.
The postoperative period is also different depending on the age of the patient, in younger patients it is more conservative in allowing the load of the limb to affect, while in older patients, in addition to being more complex to maintain restrictions should be allowed to recover the ability to walk as soon as possible.
The incidence of proximal femur fractures in Spain in people over 65 years of age is 511 cases/ 100 000 inhabitants/year while in Catalonia it is 623 cases/ 100000 inhabitants. The mortality rate in the first year varies between 4-36%, 25% of patients require institutionalization in geriatric centers and 50% require help after the fracture.
For these reasons it is an important issue that requires a management of these patients by multidisciplinary teams that include geriatricians, anesthesiologists and physiotherapists as well as orthopedic surgeons so that patients are operated on in a short time and in the best medical conditions and then can be mobilized early with a correct control of pain to try to re integrate into their usual environment as quickly as possible.
The mechanisms of prevention of osteoporosis are not only pharmacological but maintain moderate physical activity, avoid overweight and a balanced diet can decrease the risk of fracture in the elderly. Anyway, it is advisable the advice of a specialist for the control and treatment of osteoporosis.